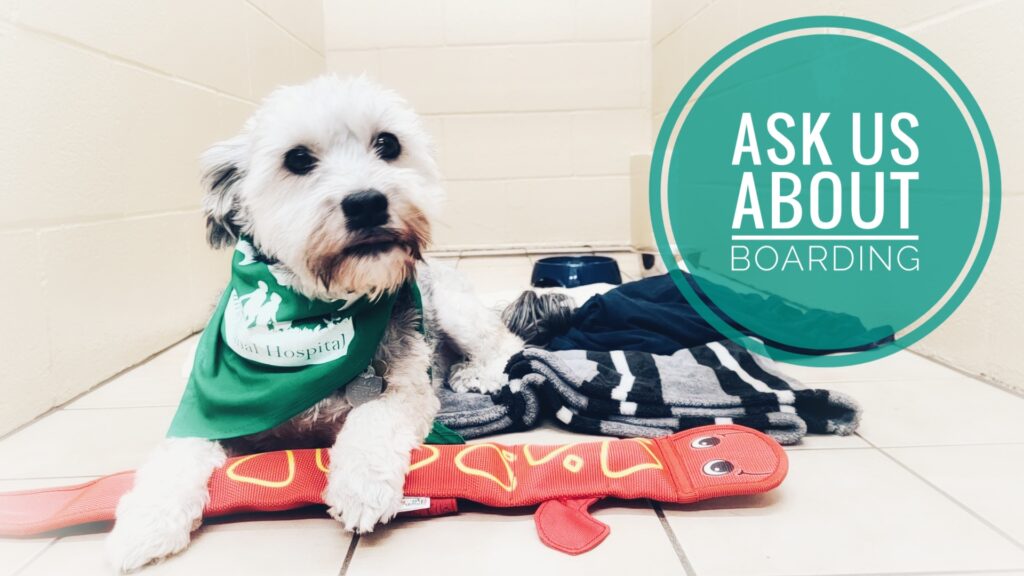 We are proud to offer a feline-only area of boarding. Away from the canine boarders, soundproof and climate controlled, your cat will feel as comfortable as if they were actually home!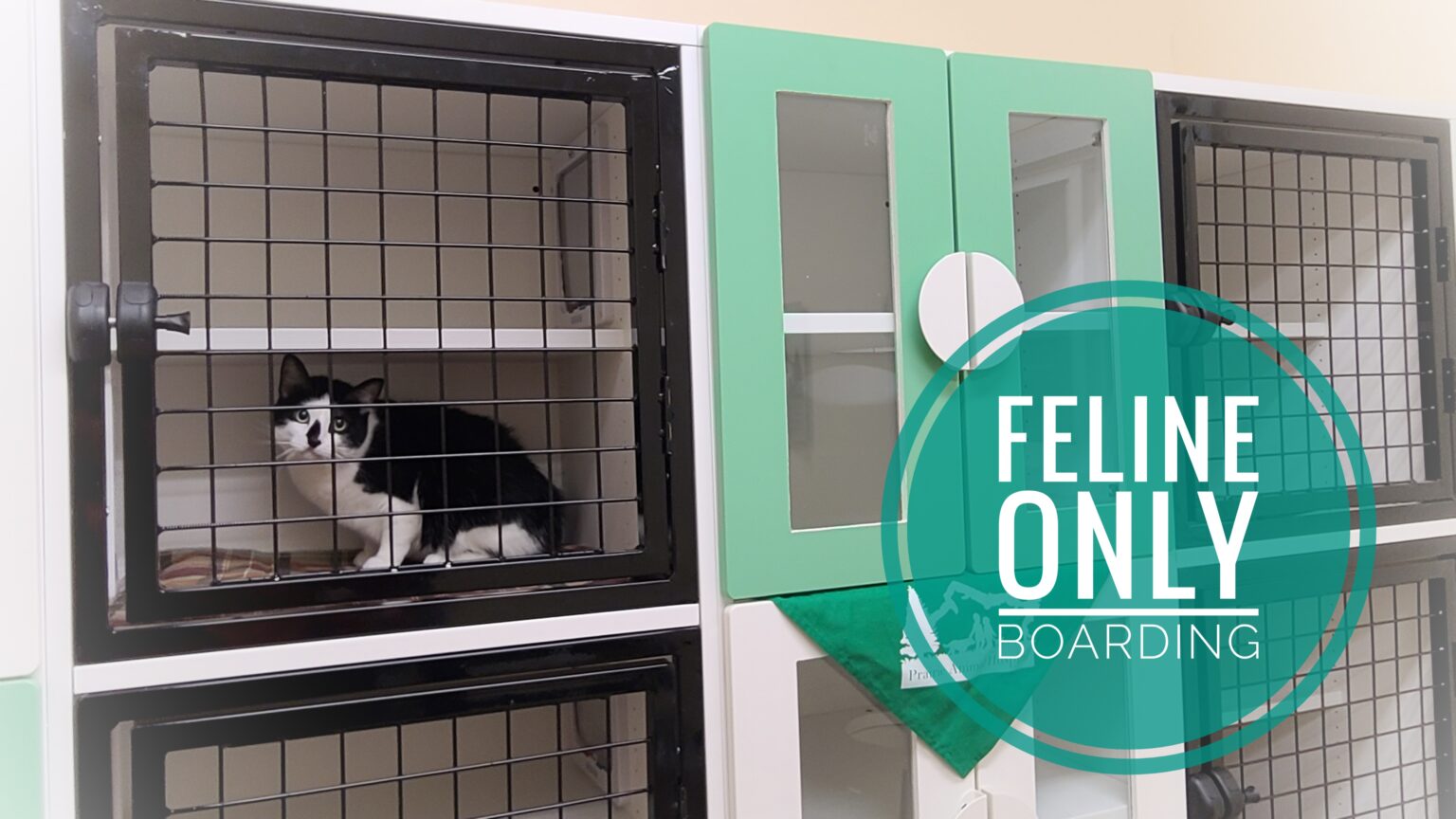 We all wish we could take our pets with us wherever we go, but there are some trips where they have to be left at home. Take comfort in knowing they can be boarded at our hospital where our highly trained kennel assistants and technicians can watch over them until you return.
We currently offer both general and medical boarding. Priority will be given to medical boarding patients. We can provide boarding for patients with chronic conditions like diabetes and heart disease, as well as for post-surgery recoveries and wound management.
All boarders receive fresh bedding and clean kennels every day and are given multiple opportunities to go outside and stretch their legs. Our assistants closely monitor their behaviors and if any questions or concerns arise, take comfort in knowing there is a veterinarian available to assess your pet's well-being.
We require our feline companions to be up to date on:
Rabies
FVRCP (Feline Viral Rhinotracheitis, Calicivirus, and Panleukopenia)
We require our canine companions to be up to date on:
Rabies
DHPP (Distemper, Hepatitis, Parainfluenza, and Parvovirus)
Leptospirosis
Bordetella (Kennel Cough)
Canine Influenza (H3N8/H3N2)
Canine boarders will also need to have had a fecal sample test negative for parasites (within a year).
Proof of current vaccinations are required for ALL boarding pets.
All boarders will remain separate from others unless they are from the same household. We can provide their diets and bedding if necessary.
Ideally your pet should be current on all required vaccinations prior to their stay with us. We understand when situations arise and this is not feasible. In this case, we will update your pet's vaccinations for you. Additional charges will apply for these services. Estimates will be provided at check-in.
Please call, or text ahead for availability and scheduling, or request a reservation through our app. We offer boarding 365 days a year but kennel space is limited.
Please expect the check-in process to take approximately fifteen minutes. During this time we will go over paperwork including identifying any personal effects/diets that will be staying with your pet(s), and permission to seek medical treatment for your pet if necessary.