Regarding:
---
Insurance For Your Pets
A popular option for your family and pet is insurance coverage, most of which are accepted here.
If you are interested in an insurance plan for your pet, click the link below: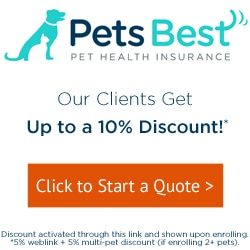 ---
Payment Methods
In order to provide you high quality service utilizing the best medical technologies, we request that payment be made at the time services are rendered.
We provide estimates for all surgeries and hospitalizations. If you have not received an estimate, you are welcome to request one at any time for your expected charges.
 We accept debit cards, credit cards (Visa, Mastercard, Discover) checks and cash. All cards must be signed by the owner of the card.
When unexpected illness strikes a pet, unexpected expense strikes as well.  Prairie Animal Hospital understands this and is able to make some special arrangements through the CareCredit program or through Scratchpay. It takes just a few minutes to complete an application and will allow you to break down your payment into monthly installments.  You can either apply at our hospital or apply yourself online at www.CareCredit.com or www.Scratchpay.com.
Highlights of the CareCredit program:

Low Monthly Payments (3% of the Total Balance)
Interest Free For 6 Months
Determine Approval in a Few Minutes
No Annual Fee
---
House Calls
Upon request, due to necessary circumstances, we are willing to come to your home for end-of-life care.
---
Types of Pets Seen
Because a large number of veterinarians practice at Prairie Animal Hospital, we can care for many types of pets:
Dogs
Cats
Rabbits*
Pocket Pets*
Birds*
Small Farm Animals*
*Select veterinarians only. Call us for more information.
---